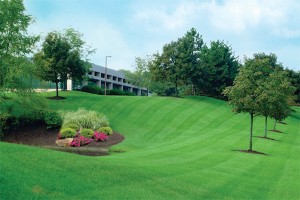 We provide Commercial Lawn Care Maintenance in Scarborough, GTA, Pickering, Ajax, Whitby,  Oshawa, Courtice, Bowmanville, Clarington and Northumberland region and we can assure you that we have the expertise to take care of commercial properties needs. With years of experience and huge knowledge of the subject, the professional team of our company takes the right steps and at the proper time for full treatment of the lawn and gardens.
Our goal is to provide all of our customers with superior value for their summer ground property maintenance. Our services is priced to be competitive in the market place yet not compromise on quality of the lawn care services we provide.
The sectors we cover include shopping centers, condominiums, residential housing complexes, hotel properties, schools, business parks, industrial estates, office blocks, retail parks, facility management companies, new-build property developers and property management companies. No matter what the size of your company or grounds, we are committed to providing the highest levels of care and service in all that we do.
If you're looking for a turf care maintenance company give West-Hill Landscaping a call for a free estimate.
West-Hill Landscaping, Your Ground Property Maintenance Specialists!
Contact us at: 905-922-7664/ 416-882-9683
info@westhilllandscaping.com